After a global pandemic put in-person celebrations on hold, the Creative Hall of Fame finally made a glorious return on October 27, 2022, at the Shed, Hudson Yards' shiny new venue for the arts.  
With an audience of family, friends, and industry supporters awash in glowing admiration, our largest and most eclectic Hall of Fame class ever took to the lectern and regaled us with incredible tales from their unprecedented careers. It was an evening of laughter, tears, and multiple standing ovations, all fitting expressions of joy for the trailblazers being commemorated.
Ron & Pippa Seichrist
Educators Hall of Fame Inductees
View Legacy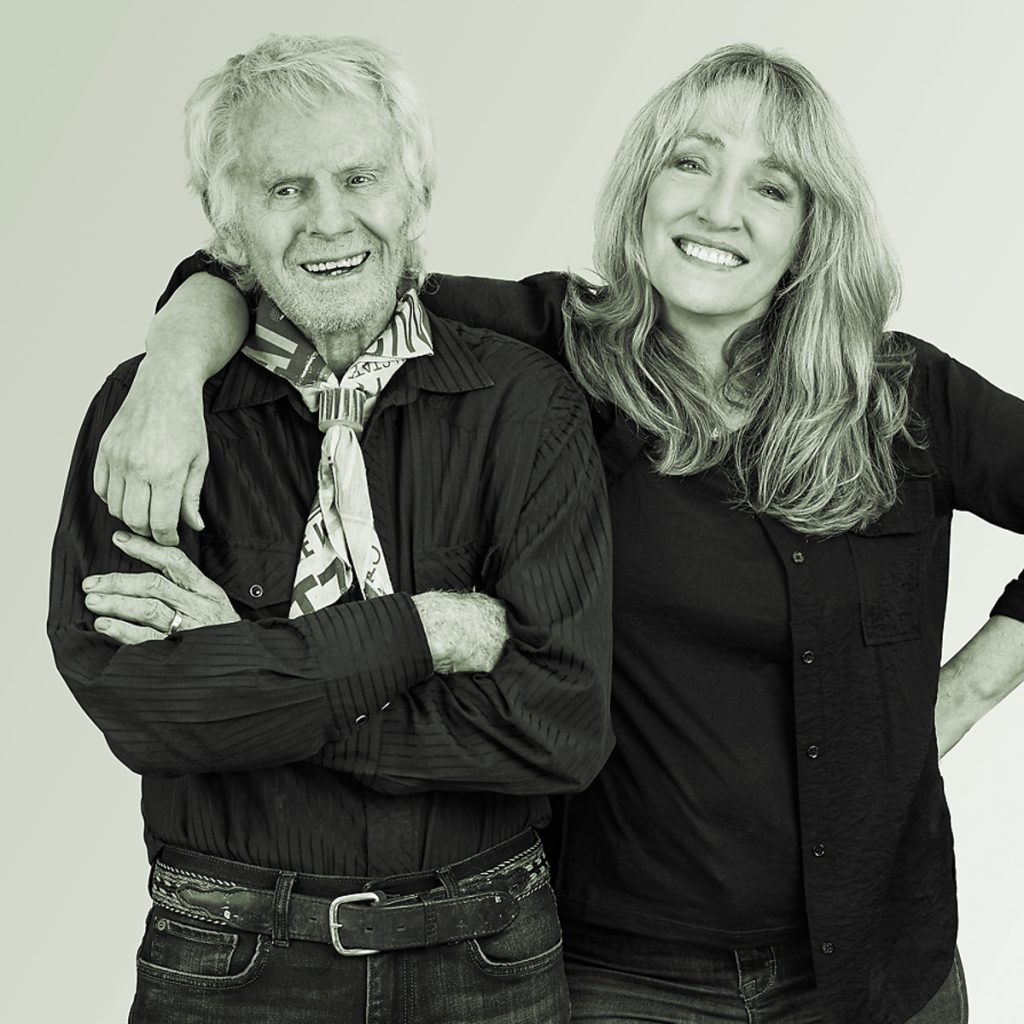 Ron Seichrist, Cofounder, M.AD SCHOOL
Ron started his career as a designer and in his mid-20s was featured in Communication Arts magazine and magazines in Germany and Japan. He shifted to art direction working in agencies in Richmond and NYC. Europe called and he left the States for creative director roles in Frankfurt, Munich and London.
Coming back to the USA, he started his own agency, then began teaching at the Minneapolis College of Art and Design where he became the youngest full professor and then Dean of the Design Division. During this time he envisioned a new type of education that mirrored the industry and prototyped this idea at MCAD. His graduates were very successful even so far as being inducted into the Advertising Hall of Fame.
Ron headed to warmer weather to make this new educational model a reality, and started Portfolio Center in Atlanta. There all the instructors were industry professionals instead of academics and he developed the first copywriting program in the world that teamed art direction and copywriting students. Ron was featured in ADWEEK magazine as "one who changed advertising in the South." After ten years he sold his interest in the school he had founded. In 1993 he and his wife Pippa headed farther south to start Miami Ad School, where they developed more educational innovations including, in 1995, the first Strategic Planning training program. M.AD has grown from that first location in Miami to a global network of 15 schools in 10 countries. Ron was honored by the New York Art Directors' Club Hall of Fame for his commitment to education and also received the Mosaic Award for Diversity. 
In 2020 Miami Ad School changed its moniker to M.AD SCHOOL of IDEAS to better reflect the school's mission.
---
Pippa Seichrist, Cofounder, M.AD SCHOOL
Pippa started her career as an art director, then creative director, agency owner and cofounder of Miami Ad School (M.AD), a global educational network in 15 cities in 10 countries. Pippa, with her husband Ron, developed an educational model that allows students to get the training, real-world experience and industry connections needed to launch a creative career. The result is a network of schools with a nearly perfect placement rate.
Two key elements of this success are innovative programs Pippa spearheaded. One, the Creative NoM.AD Experience, allows students to intern in cities around the world. This cross-pollination of ideas is life-changing and shows in the students' work. The second program, M.AD LAB, partners student teams of creatives and strategists to work on live client briefs. The students have worked with Fortune 500 Companies, start-ups and nonprofits. Work the students created ran on the Super Bowl, won a Cannes Lion and made the world better.
In 2016 Pippa started perhaps her most important initiative, to make the school's enrollment reflect the diversity in the United States. After doing research on why there are so few minorities going into the creative communication fields, M.AD developed a four part program that brought the school's minority enrollment from 19% to 53% in only four years. Pippa was invited to present the school's forward-thinking program at Cannes. M.AD is graduating the talent the industry needs right now.
The result of the real-world training that Pippa and Ron developed is the most award-winning school in the world. Their students have been recognized by the One Club, Clios, Future Lions, D&AD and in Graphis New Talent Annuals. In 2022 and five previous years M.AD was named Cannes Future Lion School of the Year. There are over 20,000 M.AD graduates around the world. Many hold the top positions at agencies, consultancies, platforms and brands.
In 2020 Miami Ad School changed its moniker to M.AD SCHOOL of IDEAS to better reflect the school's mission.
...